Sunday League Forms
Ages Under 14, Under 15 and selected Under 16 only
Player League Registration Forms for season 2016-17 are now available. All players must complete the form to play for Lambeth Tigers in the League and all FA-related Cup competitions next season.
​
You can download the form here:
​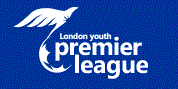 Once downloaded, please print the form, complete it in full and hand in to either your manager or to Lucia or Chris. Lucia's address is Flat C, 111 Knatchbull Road, London SE5 9QU.
​
Please note the following important items:
​
All players need to affix a passport photo to the form - it must be a clear photo such that match officials can clearly identify your son. This photo will be used for their match day ID card.

All players need to hand in a second passport photo - ie a duplicate of the one affixed to the form

The form must be completed in full - if you are not sure of any item ask your manager

We need to get from you the original passport or birth certificate; we have to take these to be validated by the league during July. We will contact you separately to make arrangements for this.

If you played for us last season this should not be necessary

All players remember to sign the form

No league registration forms will be processed until you have completed the club registration process and started your payment plan for the season
​
​